Latest News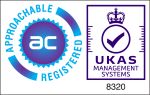 ISO 9001:2015 Certificate
Quality Policy
ISO 14001:2015 Certificate
Environmental Policy
Rolls-Royce SABRe
LEEA Certificate
Cyber Essentials Plus Certificate

New Update to ANSYS 13.0 Finite Element Analysis Software
ANSYS 13.0 includes a great number of new and advanced features that make it easier and faster for HPConsulting Services to bring new products to market, with a higher degree of confidence in the results generated.
The product suite delivers new benefits in three major areas:
Greater accuracy and fidelity: As engineering requirements and design complexity increase, simulation software must produce more accurate results that reflect changing operating conditions over time.
Higher productivity: ANSYS 13.0 includes many features that minimize the time and effort our product development team invest in simulation.
More computational power: For some engineering simulations, ANSYS 13.0 can provide speedup ratios that are five to 10 times greater than previous software releases. Even complex multiphysics simulations can be accomplished more quickly and efficiently, speeding up our product development and market launch initiatives.
ANSYS 13.0 builds on the foundation of previous ANSYS releases, taking product development to the next level by continuing the evolution of Smart Engineering Simulation. By compressing design cycles, optimizing product performance across multiple physics, maximizing the accuracy of virtual prototypes, and automating the simulation process, ANSYS is making it easier and faster than ever to bring our new products to market.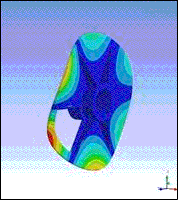 For a deeper look at the capabilities of ANSYS 13.0 please follow:
http://www.ansys.com/Products/ANSYS+13.0+Release+Highlights