Latest News
9th August 2021: Take a look at a 4m Diameter Shroud More...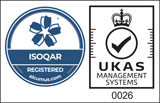 ISO 9001:2015 Certificate
Quality Policy
ISO 14001:2015 Certificate
Environmental Policy
Rolls-Royce SABRe
LEEA Certificate
Cyber Essentials Certificate

We want to provide a website that is accessible and we have taken care to incorporate accessibility in our website's design.
Alt Tags
Content-related images used on this website have a corresponding Alt tag, which is shown as replacement text in the event that the display of images is turned off.
Web Standards
This website is written in accordance with the World Wide Web Consortium's standards, which means that it uses semantically correct XHTML code and cascading style sheets.
Printer-Friendly Pages
For visitors who prefer to print website content and read it offline, all pages on this site are "printer-friendly".
Access Keys
This website enables visitors to use accesskeys (keyboard shortcuts) to navigate around the website.
As far as possible, the accesskeys conform with the recommended UK Government accesskeys standard. The accesskeys for this website are:
Access keys used on this website

| Key | Page |
| --- | --- |
| k | Skip to content |
| 0 | Accessibility information |
| 3 | Sitemap |
| 8 | Privacy Policy |
| 1 | Home |
If you are using Internet Explorer on a Windows-based system, you should press the Alt key and the relevant accesskey.
If you are using Firefox on a Windows-based system, you should press the Shift and Alt keys together and then the relevant accesskey.
If you are using an Apple Mac system, please press the Ctrl key and the relevant accesskey.
Browser Upgrades
We endeavour to make our website compatible with all browsers. However, if you are using an older browser, you may see inconsistencies in the presentation of pages. It may help you to download a newer version of a browser to improve your general Internet experience.
The following are available to download for free: