Latest News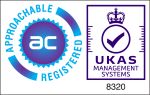 ISO 9001:2015 Certificate
Quality Policy
ISO 14001:2015 Certificate
Environmental Policy
Rolls-Royce SABRe
LEEA Certificate
Cyber Essentials Plus Certificate

HP Consulting Services Limited delivers innovative solutions to airline balancing problems. The company was established in 1989 and its staff have over 50 years of service experience.
We provide solutions to suit any balancing machine.
Our satisfied customers include:
GE Aviation
Rolls-Royce plc
Pratt and Whitney Aircraft Engines
Safran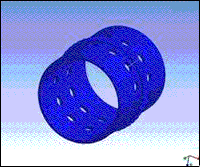 We use the latest design improvement tools such as 3-D Solid Modelling (SolidWorks), Siemens NX, and Finite Element Analysis (ANSYS).
In particular, we are specialists in the application of innovative solutions to balancing problems. We provide worldwide solutions delivered from facilities in the USA and UK and offer rapid response to customer requirements.
By applying focused technical "know-how", we ensure that all products are designed and manufactured in-house, to the highest standards and with no dependence on 3rd parties.