Latest News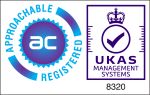 ISO 9001:2015 Certificate
Quality Policy
ISO 14001:2015 Certificate
Environmental Policy
Rolls-Royce SABRe
LEEA Certificate
Cyber Essentials Plus Certificate

Where balancing fixtures are required, HPConsulting Services designs a vast range.
Fixtures are made specific to each individual customers needs. This service means that all designs are of high quality and accuracy for the job they will carry out.
Fixtures have been designed for GE90 and PW4000 engines.

Stiffness Analysis
For projects involving balancing fixtures, we use stiffness analysis using latest FEA software. This provides us with large access windows, which ensures easy use.
All fixtures are made specific to customer needs and we guarantee the high quality and accuracy of all fixtures we design.
Availability of Fixtures
Fixtures for holding the rotor with the respect to the balancing machine are available for a large range of engines including GE90, CFM56 and PW4000.
Fixtures are invariably supplied with storage /build stands.
Design of the fixtures is typically carried out after meeting with the client where their ideas can be included in the designs.
Benefits
Easy access to balance correction planes
Design tailored to meet customer's requirements
Designed to suit any balancing machine
Superior stiffness characteristics offered through the use of the latest FEA software
Epoxy paint finish for advanced protection