Latest News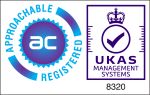 ISO 9001:2015 Certificate
Quality Policy
ISO 14001:2015 Certificate
Environmental Policy
Rolls-Royce SABRe
LEEA Certificate
Cyber Essentials Plus Certificate

HP Consulting Services has developed highly accurate hydraulic expanding arbours to hold engine components for balancing purposes.
The designs have been used for low and high-speed applications and are extremely cost effective.
Stresses and deformation of the arbor are calculated in house, using finite element analysis techniques (FEA). This method ensures high accuracy, which saves customers valuable time and money.
Operation
Typically, a hydraulic expanding arbor is actuated using an internal hand-operated piston. Turning the piston displaces the hydraulic fluid, which deflects the hydraulic element thus clamping the engine part. The engine part can be gripped on a snap or spline diameter.
Benefits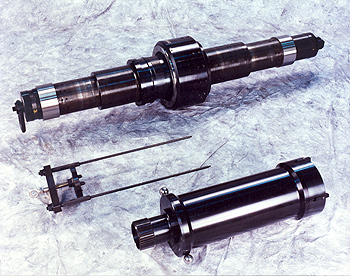 Use of a hydraulic arbour gives extremely reliable and accurate results. Customers have found that time is saved during the balancing of a component when compared to an equivalent heat and cool type tool.
In addition, the tools have the capacity to expand to meet the wear limits on the engine components, saving the costs of extra tooling.
The following benefits have been achieved:
accurate repeatability of results

no heating required to assemble the parts, thus saving process time

minimal wear on the tool

no risk of damaging the engine component

cost effective

easy to operate